FUE Hair Transplant Training Programme
DermaClinix – The complete skin and hair solution center offers 'FUE Hair Transplant' training program to dermatologists so as to assist them in mastering the skill of state-of-the-art "Hair Transplantation". This training is given under the supervision of renowned hair transplant surgeons, Dr. Kavish Chouhan and Dr. Amrendra Kumar, who have a cumulative experience of performing more than 5000 FUE hair transplants till date.<br><br>
At DermaClinix, we practice hair transplantation using the most innovative techniques and equipment, which means we maintain the Follicle Transection rate >2% and <5% and achieve>95% graft survival consistently. We do 60-80 hair transplants every month. On most days, 3-4 surgeries are being done simultaneously giving an enormous scope of learning.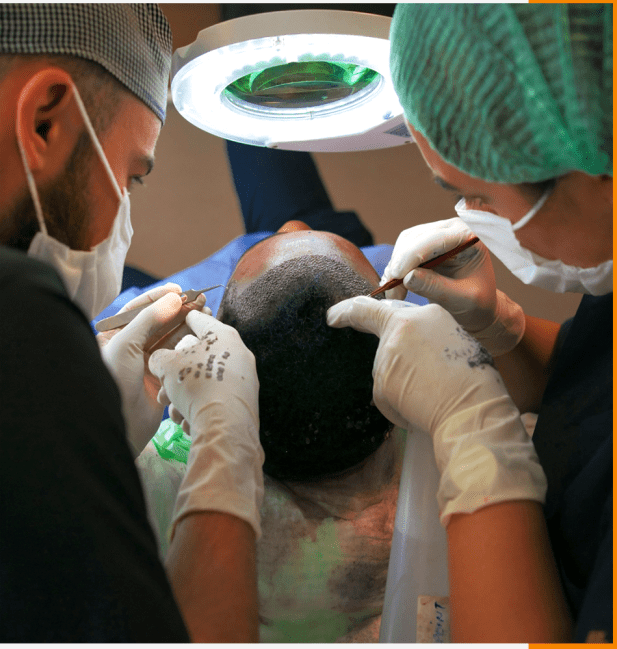 We, at DermaClinix, provide three training programs
Training Details
Only qualified dermatologists (MD, DNB, DVL) and Plastic surgeons (MCH, DNB) can apply for Hands-on Training and Fellowship program. For more details, give us a call at +918588827963, +918882227080 or mail at drkavish@dermaclinix.in, and dramrendra@dermaclinix.in.
This program is helpful for those are interested in getting the basics of Hair Transplant and get to know about our 'state-of-the-art' Hair transplantation techniques. Under this category, you can apply for a 1-day program or 1-week program. This program includes:
Fee Structure of this program is:
Hands-on Workshop
This program is about getting intermediate to advanced level hair transplantation training. It is helpful for existing hair transplant surgeons to polish their skills, and learn about gigasessions with FUE, Hair transplant in Vitiligo, Eyebrow/Eyelash transplantation, Beard/Mustache hair transplant. This program includes 1 Week training, 1 Month training and 3 Months training.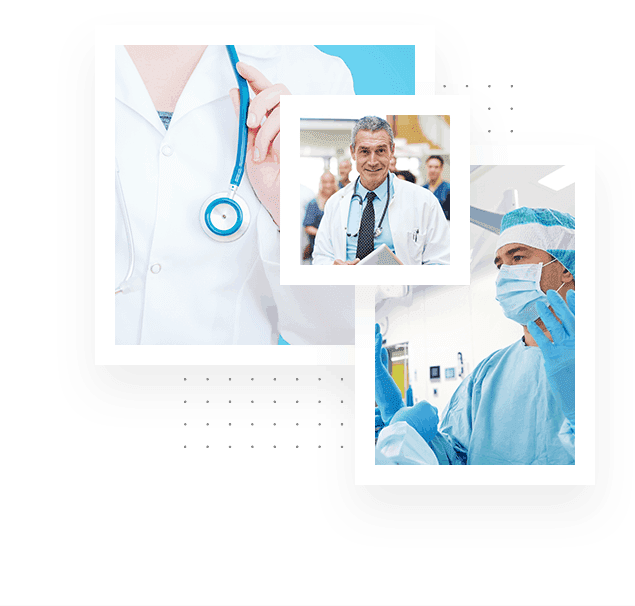 Fee Structure of this program is :
This program includes 1 Week training, 1 Month training and 3 Months training.
This program is a helping hand to those who want to make 'Hair transplantation' as their primary specialty. This training session will allow you to learn all the advancements in hair transplantation, and get familiar with the 'state-of-the-art' Hair Transplantation independently with consistently good results.
The candidate under this program will be on contract basis for 9 months to 1 year. The fellowship candidate will have to present seminars and journal clubs on a monthly basis and will have to take part in a research project to complete the fellowship.
The initial 6 months will be a training session, covering all the above training program. While, for the next 6 months, you will be allowed to perform surgery independently under the supervision of our senior hair transplant doctors.
Fee Structure of this program: - $7500 + Taxes (fixed)
Post Fellowship Employment Program
The candidates who will complete the Fellowship Program under the supervision of renowned hair transplant surgeons, Dr. Kavish Chouhan & Dr. Amrendra Kumar will be given a golden opportunity to work as a Consultant Hair Transplant Surgeon at DermaClinix.
*This would be subject to approval by Doctors.
So, are you ready to get the perks of this opportunity? Apply Now!